Content Management System
The idea behind a CMS is to allow the content manager or the author to manage the creation, modification and removal of web content such as computer files, image and audio files, electronic documents, etc. Here is a list of various powerful web content management tools suitable for both novices and experts alike to efficiently manage their web space:
Joomla
,
Drupal
.
Joomla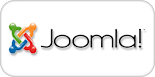 Joomla
is a custom friendly one-click install tool with powerful content management features. It supports numerous services such as document management, eCommerce engines, email newsletters, forums, blogging software, etc.
Drupal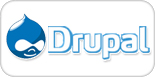 Drupal
is a free software package that allows an individual or a community of users to easily publish, manage and organize a wide variety of content on a website. The functionality, combined with the freely available add-on modules, will enable many features.
Web Site Builders
It might take you years to acquire the necessary skills and knowledge to create a simple web site. If you don't have the time, energy or money to invest in this process - use
Concrete5
and get your multifunctional web site up and running in a few easy steps!
Concrete5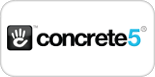 Concrete5
is an open source complete CMS solution that would allow you to build up a site the way you do it with what you see is what you get editor. Concrete5 also provides various of plugins allowing design and functionality scalability to the highest possible extend.
Web Blogs
Web Blog is a website, usually maintained by an individual with regular entries of commentary, descriptions of events or other material such as graphics or video. A typical blog combines texts, images, audio files, links to other pages, etc. You can create quickly and easily your personal weblog with one of the following software procucts:
WordPress
.
WordPress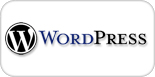 WordPress
is a precious tool for every beginner that wants to create a personal web blog. It is a personal publishing script that enables you to customize your blog, upload, categorize and tag photos. It has also numerous privacy options, spam protection, etc to get your web blog up and running with minimum effort and no costs.
Discussion Boards
Discussion Board refers to forum or message board. In general means online discussion site. If you want to share an opinion with the world, you have a brain-teaser or you are simply addict to a particular subject, create quickly and easily your online forum and invite users all over the internet to participate and discuss with you. The following Discussion Boards are available:
phpBB
.
phpBB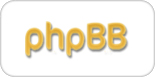 phpBB
is the best Open Source solution for online forums. It combines impressive functionality with custom-friendly administration panel.
eCommerce solutions
eCommerce Solution refers to software procucts that help you selling products over Internet. These are but not limited to Shopping Carts and other additional modules. The following Shopping Carts can be installed FREE and AUTOMATICALLY within any paid web hosting account:
OpenCart
,
PrestaShop
.
OpenCart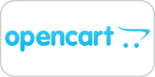 OpenCart
is a famous and free opensource shopping cart solution. Designed feature rich, easy to use, search engine friendly and with a visually appealing interface it is a suitable solution for the onew who are looking to set up an online shop at no cost.
PrestaShop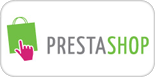 PrestaShop
is an open-source e-commerce free software for Web 2.0. It is the first E-Commerce project to be granted the Open-Source Award. Looking for a reliable solution for your business. Look no further.
Make Money now with the HOTTEST Domain Reseller Program going. All new reloaded plans! Best buy rates, support and value. No deposits or revenue sharing. Let Network Chico put you in the red-hot domain name registration and web hosting business. We've done the heavy lifting including product development, customer support, infrastructure and we've even built your instant eCommerce Website. Reseller Hosting. Resell Domains. Turnkey Solutions. Take your business live on the Internet and start earning money TODAY!